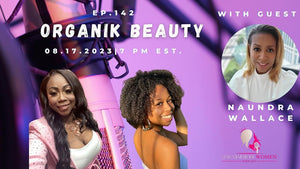 Uncommon Women Podcast
What makes me an uncommon woman? My faith, my perseverance and my mentality. You will never hear me say what I cannot do. I can do all things through Christ who strengthens me. Once I set my mind on something, I will not give up; I will see it through to completion. I see the good in all things and in people. I have a positive outlook on life and only speak positivity at all times. 
Click on this link to watch the full podcast. 
---